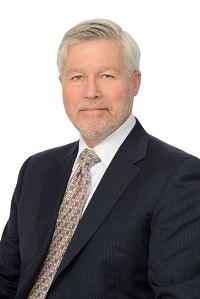 The JBL Group is pleased to announce that Alain Boisvert has joined our team as Executive Consultant.
Alain joins The JBL Group following a 35-years career in the pharmaceutical world, during which he held senior management positions with companies such as Merck Frosst, Novartis, and most recently Bristol-Myers Squibb as Vice-president, Market Access and Public Affairs.
Alain previously held a senior leadership position in the pharmacy profession as Director General and Secretary of the Quebec Order of Pharmacists.
« We are delighted that Alain has joined the JBL team. Alain brings with him a deep and diversified expertise of the Canadian health care environment, as well as hands on experience of our national health policy and reimbursement systems, especially as it pertains to pan-Canadian Pharmaceutical Alliance (pCPA) pricing negotiations. I am convinced that our clients will greatly benefit from Alain's strategic acumen and tactical experience » said Bernard Lachapelle, President of The JBL Group.
As a JBL Executive Consultant, Alain will contribute to JBL's leadership in pharmaceutical strategy, policy and advocacy interactions, as well as the advancement of our client's files. In particular, he will offer his vision and strategic advice on customer options, Health Technology Assessment (HTA) and Pricing strategies, and on their implementation.
« It is with much pride and excitement that I join the JBL Group, a well established and recognized Canadian consulting firm. I am convinced that my experience in managing issues will be an asset for JBL's clients, allowing them to fulfill their growth aspirations in the complex and often challenging Canadian environment. »
Alain can be reached at This email address is being protected from spambots. You need JavaScript enabled to view it. , (514) 866-1551, ext. 227, or (514) 264-0251.