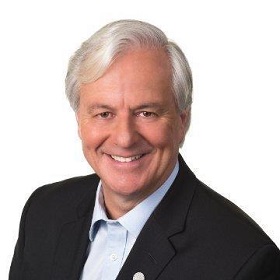 The JBL Group is pleased to announce that Russell Williams has joined our team as Special Counsel.
Russell Williams is the former President for Innovative Medicines Canada (formally Rx&D). For over 12 years, he led the innovative pharmaceutical industry association through many challenges and successes.
Russell has also enjoyed a distinguished political career, having served as Member of the Quebec National Assembly for the riding of Nelligan for 15 years.
"We are excited that Russell Williams has joined the JBL team. In addition to his proven expertise and vast experience in both the public and private sectors, Russell possess a clear understanding of pan-Canadian diversity and an extensive network throughout the health and life science community. Our clients will benefit greatly from his knowledge, collaborative approach and experience", said Bernard Lachapelle, President of The JBL Group.
As Special Counsel, Russell will contribute to JBL's leadership work in pharmaceutical strategy, policy and partnerships, as well as offer clear vision and advice on emerging issues in areas such as sustainability, integrity and compliance, and will provide a unique and invaluable global perspective to JBL and its clients.
"I'm excited about joining The JBL Group, and I trust that my experience both in public policy and association work will be an asset to the firm and its clients and will help them grow", said Russell.
Russell will continue to serve as Vice President of Government Relations and Public Policy with Diabetes Canada in addition to his work as Special Counsel with JBL.
Russell can be reached at This email address is being protected from spambots. You need JavaScript enabled to view it. or (613) 762-8198.